They want their man to be happy and they consider it their role to keep their man happy. Treat Central Asian lady with respect, honesty and love, and they will return that love to you many times over. Central Asian ladies discover foreign men as leaders of the family, energetic, and able to protect and provide for them and their children. Central Asian women want to be mothers and wives first and providers only if necessary. Central Asian women are not afraid of work, and they can work as flexibly as men.

However, they would much prefer to not contend with men for a job. They are satisfied being a woman, being a lady and being feminine. They would much prefer to be at home taking care of their man and their children. They expect their men to take charge and make decisions. They also believe foreign men are meaningful and willing to share mutual feelings and other issues relating to family and marriage.

Most of Central Asian men are heavy smokers leading to serious health problems. Between smoking, alcohol, and a bad diet, the men age fast. Foreign men live 10 to 15 years longer then Central Asian men. Central Asian ladies see foreign men as healthier and hard workers who don't drink and don't smoke. Many women you meet will be 15 years or even 20 years younger than you. The women are very matured though. They are absolutely comfortable with being with a man 15 or 20 years older. But, you must seriously think the age difference, the generation gap, and the honesty and other personal qualities. Central Asian ladies see men 10, 15 and even 20 years older as mature, stable men with wisdom and experience.


Central Asian women are very beautiful and smart. Probably the most beautiful in the world! And the most educated too. You can see their beauty in their photos through our GALLERY and you will see their knowledge in their letters through correspondence.

There are many different nationalities among Central Asian ladies: Russians, Uzbeks, Kazakhs, Tajiks, Kyrgyzs, Koreans, Tatars, Ukrainians, Belorussians, Armenians, Georgians, and many others. All of them have different looks, but very similar inside: they all have that special Oriental touch, and still represent a Western culture. For example, Russian women living in Central Asia are much different from those in Russia. They are softer, sweeter, and tenderer. They have higher respect for a man simply because he is a man. That's a very unique feature of all Central Asian women. They are perfect wives and mothers!

Unconditionally, Central Asian ladies are the best cookers in the world. They are real masters in making food for their families. They are able to make hundreds different national and international meals. They are used to prepare food from very early ages. And they can create something very delicious and healthy too.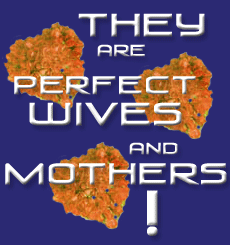 Central Asian ladies love flowers. Flowers will help you to find a way into their hearts. Central Asian ladies are interested in your personal qualities. Your sincerity and honesty are more important then your checkbook. Central Asian ladies are looking for men who are trusting, sensitive, understanding, compassionate and dependable.

Now ask yourself: Why not Central Asian women???

Ready to meet these fantastic women?
Hit here: BUY.

Have some questions before buying?
Follow to our very extensive FAQ section.